MG Flooring successfully manage many different flooring work. As you can see for the examples below, we are Small enough to care, big enough to cope no matter how challenging or unusual the requirement..

Largest internal Go Cart track
One of our more unusual jobs has been the flooring at "The Raceway" the largest internal go-kart track in North London, here we really got to grips with Sub floor preparation laying more that 10,000.00 tons of concrete for our client.

British Airways Property Award
While working for British Airways, the company received a "Property Award for Service Excellence" during the installation of 40,000.00 sq meters of carpet in difficult conditions on the construction of their headquarters, Waterside, Heathrow.

Prison Re-surfacing
Recently, whilst working with our client Grehan Construction Ltd, at HMP Highpoint Prison, upon uplift of the old existing ash felt floor the base was determined to have delaminated and had to be removed to a thickness off 20mm. The solution was to make up the floor levels including falls to the drains using F Ball(link to F Ball web site) greenbag F55 aggregate and two coats of F75 to DPM and finally to install Altro (link to Altro web site) 3m Strong to all areas, thus providing the client with a superb finished floor.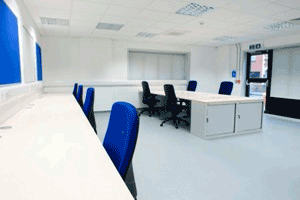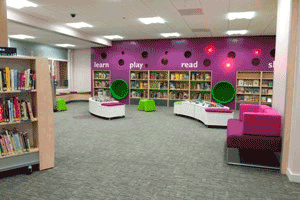 © 2014 MG Flooring Ltd | Web Design by ctda